Jeff Rasmussen, PhD – WRF Distinguished Investigator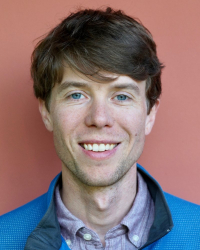 Jeff grew up in Ithaca, NY and received a BS in Computational Biology from Brown University. Jeff then joined Alexander Rudensky's group at the University of Washington in Seattle, where he studied the development of regulatory T cells as a post-bac.
Jeff continued his interest in developmental biology as an MCB graduate student and ARCS scholar in Jim Priess' lab at the Fred Hutchinson Cancer Research Center, where he discovered novel mechanisms of epithelial tube formation in C. elegans embryos.
As a postdoc in Alvaro Sagasti's lab at UCLA, he focused on how sensory axons in the skin remodel in the face of a constantly changing tissue environment. His postdoctoral studies were supported by the Jane Coffin Childs Memorial Fund and a K99/R00 award. Outside of lab, he enjoys running – for exercise and to keep up with his kids.
Arie "Tifarah" Aelmore - UW ENDURE Summer Student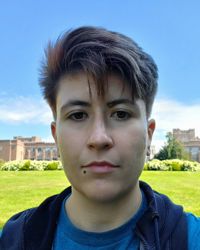 Arie completed their Associate's degree at Tacoma Community College in spring and will continue their education at Western Washington University this fall where they will major in Behavioral Neuroscience. In the lab, Arie is primarily studying the cell biology of Langerhans cells in the zebrafish skin. Arie spends most of their free time with their two dogs Luna and Hero and finds interest in anything neuroscience or psychology related. They are hoping to go on to an MD/PhD program in the future.
Evan Craig – Biology Graduate Student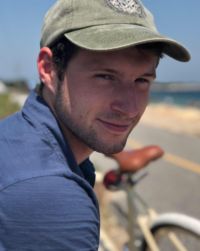 Evan obtained his bachelor's degree in cell biology while participating as a student-athlete for Rockhurst University's men's soccer team. Upon graduation, he worked as a research tech in Prachee Avasthi's lab at KU Medical Center where he confirmed his passion for cell biology and microscopy while studying Chlamydomonas reinhardtii, a single-celled, eukaryotic algae. His research focused on visualizing the Chlamydomonas actin cytoskeleton and characterizing the role of actin-nucleating formin proteins in this algae. He's excited to apply his background in cytoskeletal dynamics to a developmental model and learn zebrafish imaging techniques. Outside of lab, Evan loves to go on long runs, play guitar, and pick up any book written by Haruki Murakami.
Everett Fan – Undergraduate Researcher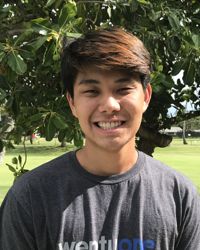 Everett grew up in Hawaii and is now an undergraduate at the University of Washington. He is majoring in Molecular, Cellular, and Developmental Biology and is currently working on quantitative spatial analysis of epidermal cells in the skin. Outside of academics, he enjoys video games, snowboarding, and hanging out at the beach.
Camille Goo – Research Technologist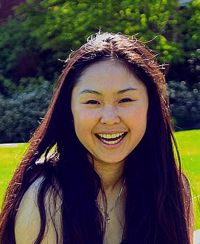 Camille recently graduated from the University of Puget Sound with dual degrees in Molecular & Cellular Biology and Japanese. At UPS, she researched nanotoxicity of bismuth nanoparticles on bacteria in Emily Tollefson's lab. Camille is excited to now be working in the Rasmussen lab, looking at interactions between axons and epidermal cells. In her free time, Camille enjoys playing ultimate frisbee, trying a variety of crafts and hanging out with her dog, cat, and chinchilla.
Eric Peterman, PhD – WRF Postdoctoral Fellow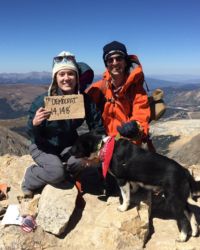 Eric attended the University of Maine where he obtained an undergraduate and a Master's degree. It was during this time he was initially introduced to using zebrafish as a model organism in the lab of Carol Kim, studying innate immune responses to bacterial infection using larval zebrafish. Following this, he attended the University of Colorado Anschutz Medical Campus and obtained his Ph.D. in the lab of Rytis Prekeris, where he moved into cell culture and studied cell division and the role of the post-mitotic midbody. He is excited to return to using zebrafish as a model, in which he'll be studying Langerhans cells and reinnervation at sites of skin injury. Outside of lab, Eric enjoys dong all-things outdoors with his wife, daughter, and dog.
Elgene Quitevis – Research Technologist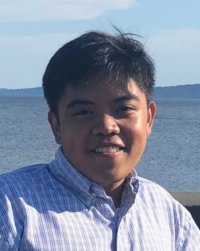 Elgene is a recent graduate of the UW, with a dual degree in Biochemistry and Biology (Molecular, Cellular & Developmental). His project revolves around tool building by constructing genetic reporters for analysis of skin/neuron development and repair. In his free time, Elgene enjoys a wide variety of things. From attempting to learn new concepts from different scientific disciplines (e.g., quantum mechanics, advanced mathematics, etc.) by browsing the internet and reading scientific papers to trivia quizzes, playing videogames, collecting memes and playing the violin. He recently has taken up learning to play the piano and programming with an interest in data science, machine learning and simulations.
Nathaniel Yee – Undergraduate Researcher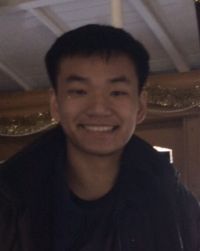 Nathaniel is an undergraduate at the University of Washington who is currently undeclared, but is interested in majoring in biology.
Nathaniel is currently working on understanding the dynamic characteristics of Merkel cells in the epidermal environment of zebrafish.
Outside of lab, Nathaniel enjoys chess, working out, eating really good pasta, and watching football.
Want to join the lab?
The lab is looking for enthusiastic and hard-working scientists at all levels! Find out more.
Lab alumni
| Name | Position in lab | Position after leaving |
| --- | --- | --- |
| Tanya Brown, Ph.D. | NSF Postdoctoral Fellow | Research Project Manager, Tess Research Foundation |
| Rosalind Bump | Graduate Student | High school teacher |
| Christine Dien | Undergraduate Researcher | Bioinformatics Analyst, Setty lab, FHCRC |
| Emma Horton | Research Tech | Developmental & Stem Cell Biology Program, UCSF |
| Ethan White | Undergraduate Researcher | Andrology Research Technician, Seattle Reproductive Medicine |