Jeff Rasmussen, PhD – WRF Distinguished Investigator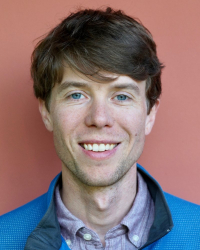 Jeff grew up in Ithaca, NY and received a BS in Computational Biology from Brown University. Jeff then joined Alexander Rudensky's group at the University of Washington in Seattle, where he studied the development of regulatory T cells as a post-bac.
Jeff continued his interest in developmental biology as an MCB graduate student in Jim Priess' lab at the Fred Hutchinson Cancer Research Center, where he discovered novel mechanisms of epithelial tube formation in C. elegans embryos.
As a postdoc in Alvaro Sagasti's lab at UCLA, he focused on how sensory axons in the skin remodel in the face of a constantly changing tissue environment. His postdoctoral studies were supported by the Jane Coffin Childs Memorial Fund and a K99/R00 award. Outside of lab, he enjoys running – for exercise and to keep up with his kids.
Emma Horton – Research Technologist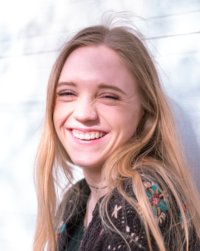 Emma was raised in the Pacific Northwest and loved it so much she decided to stick around for college and now for post undergrad work. She received two degrees from the University of Washington, one in Biochemistry and the other in Molecular, Cellular and Developmental Biology. She has plans to attend graduate school in the future, but she is currently continuing her stay at UW as a lab tech on Jeff Rasmussen's team investigating epidermal interactions with axons. Outside of academia, her hobbies include singing/songwriting, anything crafty, and snowboarding as much as possible.
Christine Dien – Undergraduate Researcher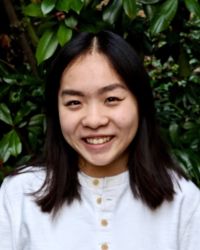 Christine grew up in the Pacific Northwest and is currently a sophomore planning to major in Molecular, Cellular, and Developmental Biology. Her project in the lab investigates what molecules and pathways control the interactions between skin cells and sensory nerve endings with RNAseq analysis techniques. She is also interested in finding similarities between zebrafish and mammalian sensory neurons. Outside of lab, Christine enjoys drawing, painting, 3D modeling, and baking!
Elgene Quitevis – Undergraduate Researcher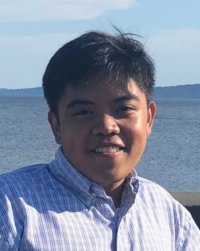 Elgene is a senior majoring in Biochemistry and Biology (Molecular, Cellular & Developmental). His project revolves around tool building by constructing genetic reporters for genes suspected to be involved in axon guidance within the zebrafish epidermis. In his free time, Elgene enjoys a wide variety of things. From attempting to learn new concepts from different scientific disciplines (e.g. quantum mechanics, advanced mathematics etc.) by browsing the internet and reading scientific papers to trivia quizzes, playing videogames, collecting memes and playing the violin. He recently has taken up learning to play the piano and programming with an interest in data science, machine learning and simulations.
Ethan White – Undergraduate Researcher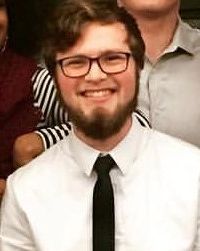 Ethan is an undergraduate at the University of Washington studying Biochemistry. His future plans include graduating spring 2020 and attending graduate school. His project studies Langerhans Cells within the zebrafish epidermis and their effect on tissue repair. Outside of the lab he loves to play saxophone, soccer, and read science fiction novels.
Want to join the lab?
The lab is looking for enthusiastic and hard-working scientists at all levels! Find out more.